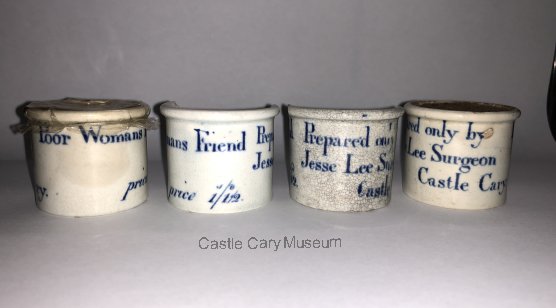 JESSE LEE. Chemist
The first Chemist we can trace was Jesse Lee, over whose remains the following inscription appears in the burial-ground of Zion Chapel:- Sacred To the memory of JESSE LEE, (Surgeon), who departed this life, December 31st, 1825, (after a long and painful affliction which he bore with exemplary patience and fortitude) aged 37 years. Blessed are the dead which die in the Lord.
We are told that Jesse lived on the site of the Boot warehouse now occupied by Mr. Clifton Thomas, and the drug business was carried on by his wife (Maria Lee) whose name appears in the local directory for 1830.

Extracted from The Castle Cary Visitor Volume 1. Page 184.